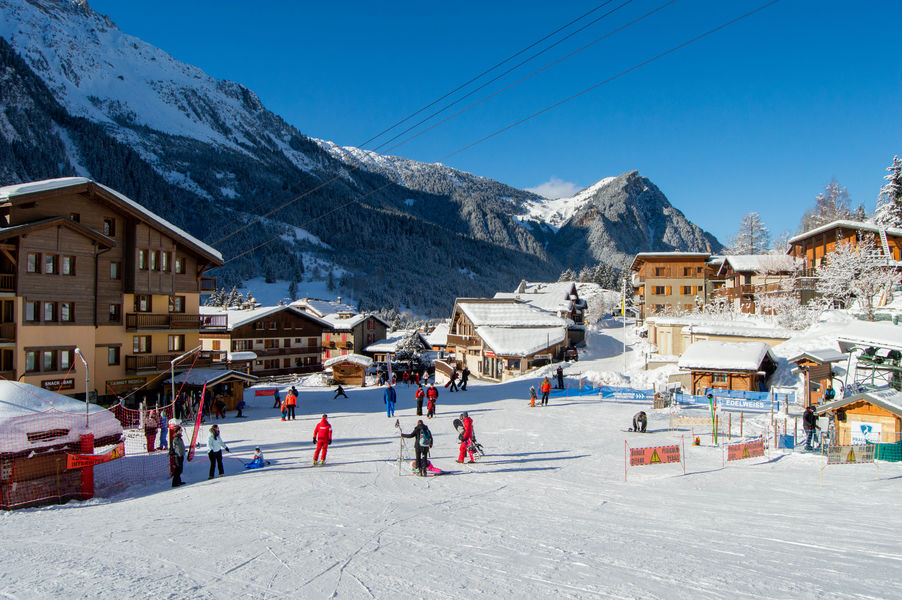 Spring ski break
To enjoy skiing in the morning and family activities the rest of the day, with the spring sun as a bonus!
Pralognan is launching the Pral'o'Printemps Pass: a one-week pass including morning passes, unlimited swimming pool and skating rink (skates included) and a reduced-price cinema ticket. It's also an opportunity to take part in a range of free activities, such as spotting bearded vultures with a member of the Vanoise National Park staff and discovering the exhibitions at the Maison du Parc, meeting the first-aid workers to learn the right reflexes, saying hello to the goats at the Chavière goat farm… And for children: 5 or 6 mornings of ski lessons or a combination of skiing and activities (igloo building, treasure hunt, biathlon, discovering the environment…).
7 nights in a flat or chalet
+ 6-day PRALOGNAN ski pass (9am-1pm)
+ unlimited swimming pool and ice rink (skates included)
+ 1 discounted cinema ticket
Bonus: 30% discount on equipment hire in partner shops (on skis, poles and intermediate boots, excluding touring skis).
Optional: €99 for 5 or 6 mornings of children's ski lessons, €146 for 5 or 6 mornings of combined skiing + activities.
Based on 4 people