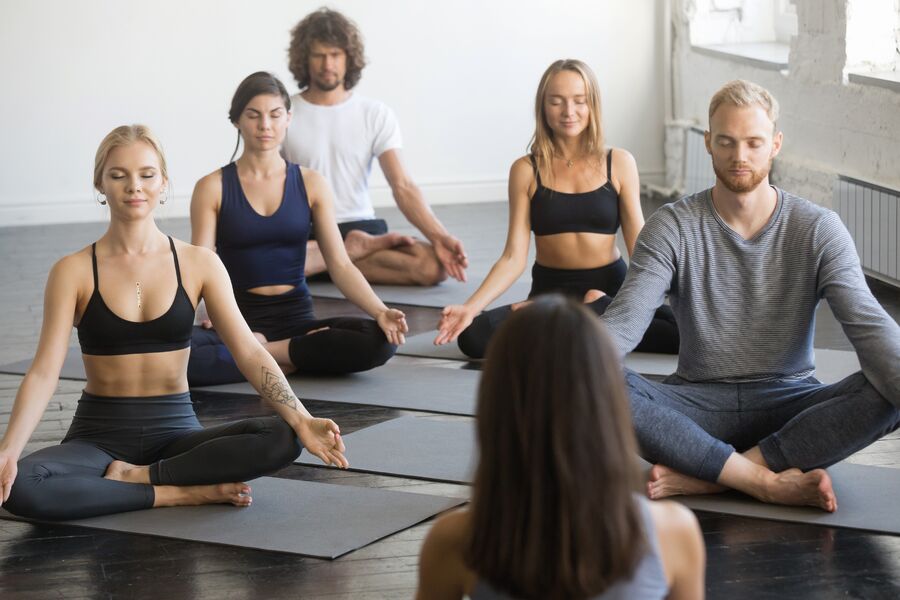 Mindful Yoga and meditation – Nathalie Jovet
A break, a bubble of relaxation to take the time to meet yourself: get to know yourself better to better meet your needs and thus feel deeply good at all times.
CHILDREN'S/FAMILY YOGA
When the ancient yogis developed the asanas (postures), millions of years ago, they found their inspiration in Nature: the grace of the swan, the stability of the tree, the suppleness of the cat or the immobility of the frog… so many capacities to discover and improve for young and old to apprehend our world which sometimes goes too fast. Nathalie, ayurvedic body psychotherapist, specialized in children called "Dys" or "atypical" by our society, whereas for her, each child is a marvel in the making, welcomes you and your family to share a moment of softness and playfulness where breathing, body awareness, awakening of the senses will be at the rendez-vous.
WORKSHOP BUBBLE OF RELAXATION
A privileged moment of softness and breathing through the opening of the heart and the solar plexus to regain awareness of one's body, of one's emotional language thus allowing a deep and lasting rebalancing. An effective and simple method to improve sleep, manage stress and various fears, find calm and serenity in everyday life.
AYURVEDA AND MEDITATION WITH NATHALIE
A break, a bubble of relaxation to take the time to meet oneself:
"To know oneself is to live better".
Help you discover how to meet your needs and thus feel deeply well at every moment,
is the deep motivation of Nathalie Jovet, body psychotherapist, Ayurvedic practitioner and Naturopath.
She invites you to discover and deepen your knowledge through ayurvedic and sylvotherapy workshops, conferences, energetic awakenings
energetic awakenings, laughter yoga classes, face…