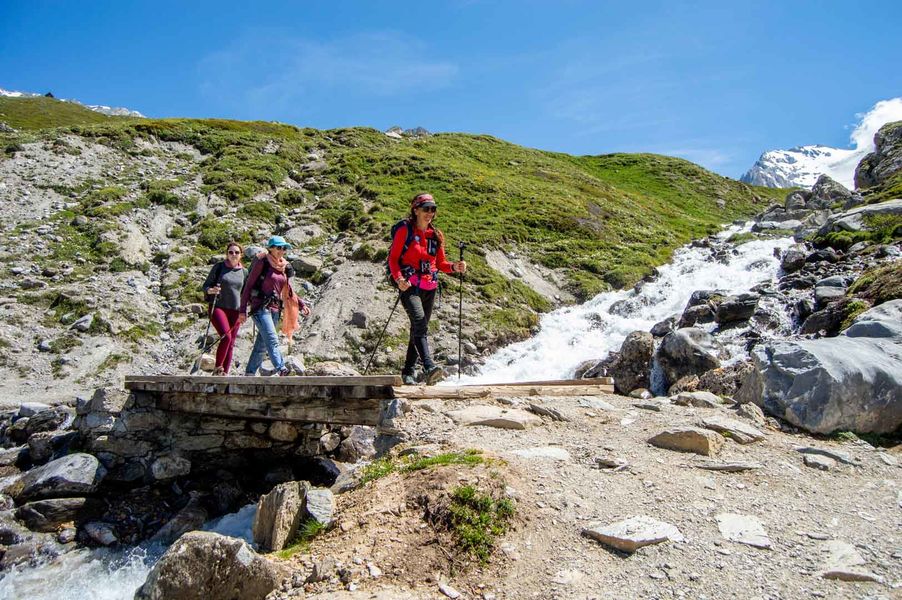 Nature Hiking Stay
Let yourself be guided !
For one or more hikes, go with a mountain guide to discover the Vanoise National Park. You will take confidential routes, off the beaten track!
Choose your apartment and add the hike(s) of your choice from the following selection:
– Easy family summit: Monday 9:30 a.m. to 4 p.m. / all ages
Discover the wonders of the Vanoise National Park: waterfalls, mountain pastures, flowers, marmots, and perhaps chamois or birds of prey
– The secret life of marmots: Tuesday 8:30 a.m. to 12:30 p.m. / all public
Let yourself be told the story of the life of Dame Marmotte, learn her habits and customs and the organization of her burrow.
– Flore de Vanoise: Thursday 2 p.m. to 5 p.m. / all public
Rare and protected plants, toxic, culinary or used by generations of mountain dwellers. Small tastings of local sweets.
– Vanoise à petits pas: Friday 9 a.m. to 4.30 p.m. / Reserved for children aged 6 to 12
Playful discovery of the mountain through games, observation and surprises in the middle of nature to become a true "Adventurers of the Vanoise"